Travel the world and learn new languages
Are you up for an adventure? Mondly VR is the first language learning experience with chatbot and speech recognition in the world. Try it now and discover the power of immersion.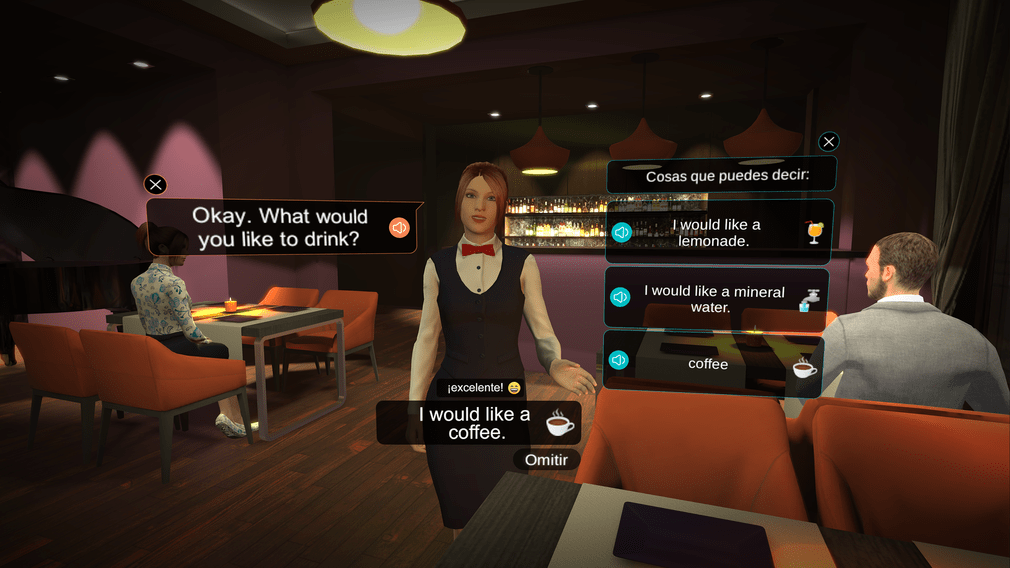 Practice real-life conversations in 30 languages: English, Spanish, German, French, Italian, Portuguese, Russian, Dutch, Japanese*, Chinese and many more.
* Coming soon on Oculus Quest