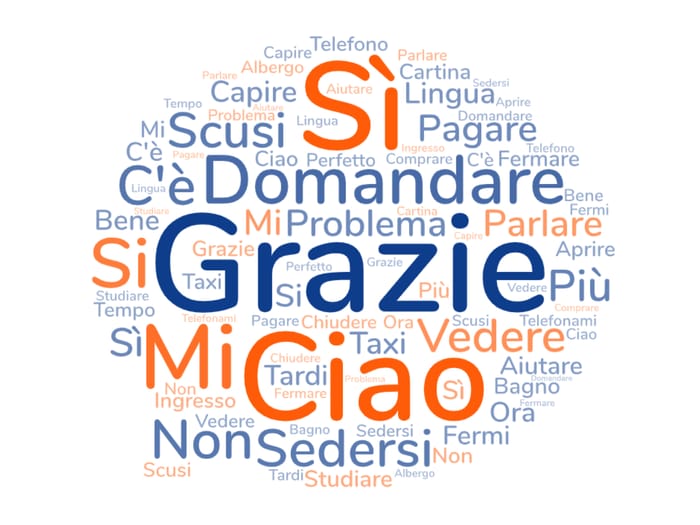 Sbocciare: bloom
Crepuscolo: twilight
Auguri: best wishes
Pioggia: rain
Boh: used to say "I don't know, no clue, who knows?"
Apericena: pre-dinner drinks accompanied by food
Pantofolaio: someone who loves sitting around all day
Mamma mia: used to express exasperation, fear, joy and excitement
Passeggiata: walk but it is so much more than a late afternoon or an evening stroll and it is gelato involved.
Dai: used to encourage someone to do or not to do something, much in the same way English speakers say "go on" or "come on"
Bonus: The Italian language has had a great influence over cultures worldwide in fields like food, music and art. You probably know some Italian words already. When's the last time you ate a "pizza"? Pizza is the most famous Italian dish and it was invented around 1860 in Naples. Or maybe you would like some "spaghetti", "lasagna" or a "cappuccino". These are all words that originated from Italy, much like "piano", "solo" or "orchestra". You might also have a foreign friend who sometimes answers the phone by saying "Ciao!".