Discover the most advanced way to learn a new language
Experience the most advanced way to learn languages from the comfort of your couch. In real conversations our virtual characters will take you by the hand and show you how much fun learning can be.
You'll get instant feedback on your pronunciation, suggestions that enrich your vocabulary and surprises that transform learning a language with Mondly VR in a unique experience.
Take part in realistic dialogues inspired from authentic events: make friends on the train to Berlin, order dinner in a Spanish restaurant, check into a hotel in Paris.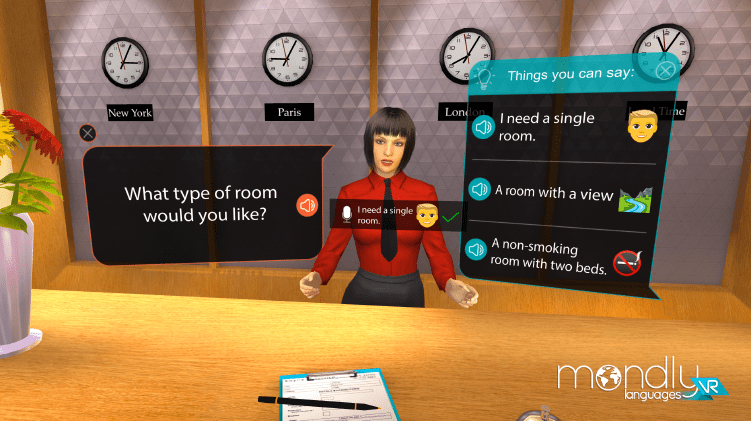 Build your fluency in 30 languages: English, Spanish, German, French, Italian, Portuguese, Russian, Dutch, Japanese, Chinese and many more.
Mondly Languages is a leading language learning platform with more than 20,000,000 downloads world wide and is available on iPhone, iPad, Android and PC, and the first to launch a VR experience for learning languages featuring speech recognition and chatbot technology.